Google Plus claims the right to your photos
saturday 9 July 2011, 20:45 by Elja Trum | 13939 times read | 8 comments
You've probably heard about Google's new social network; Google Plus. Currently you'll need an invite to join, but soon the doors will open publicly. Of course you can also share your photos via Google Plus, it's easy, but think twice before you upload your photos to Google's services.

When you do submit your photos to their servers they claim the right to use your photo as they please. Well, at least that is what it sounds like when you read their terms of service (I don't have any legal background). Take a look at this passage:


"By submitting, posting or displaying the content you give Google a perpetual, irrevocable, worldwide, royalty-free, and non-exclusive license to reproduce, adapt, modify, translate, publish, publicly perform, publicly display and distribute any Content which you submit, post or display on or through, the Services.

You agree that this license includes a right for Google to make such Content available to other companies, organizations or individuals with whom Google has relationships for the provision of syndicated services, and to use such Content in connection with the provision of those services.

You understand that Google, in performing the required technical steps to provide the Services to our users, may (a) transmit or distribute your Content over various public networks and in various media; and (b) make such changes to your Content as are necessary to conform and adapt that Content to the technical requirements of connecting networks, devices, services or media. You agree that this license shall permit Google to take these actions."
Google's online services are very useful and easy to use, but before you upload anything it's good to know what you're giving away. These terms also apply to Google's Picasa (soon to be renamed to Google Photos).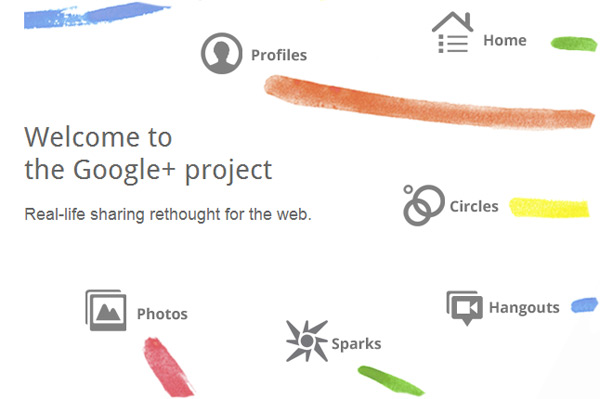 Google does make clear you do retain your copyright, but they can use your images to promote services:
"11.1 You retain copyright and any other rights you already hold in Content which you submit, post or display on or through, the Services.

This license is for the sole purpose of enabling Google to display, distribute and promote the Services and may be revoked for certain Services as defined in the Additional Terms of those Services."
Source:
Photofocus
Pierrick Le Gall wrote on saturday 9 July 2011 at 22:29

Last week, Dropbox changed their TOS (terms of services) to add the same statement. Then a huge amount of messages on Twitter said something like "I leave Dropbox, I do not agree with their new TOS". I don't blame Dropbox, but I was impressed by the reaction of users: it seems like a few people care about the use of their own data by the service provider.

I wrote a post on my blog about it.

Of course, Google+ has the same "free to use" statement. So does Flickr, as far as I can see in the Yahoo! TOS...

Jim Goldstein wrote on sunday 10 July 2011 at 01:07

Your analysis is quite broad and unfounded. Not every new site is out to steal photos. I walk through the sections you've quoted in my blog post about how I evaluate ToS documents in general, using Google+ as an example. I wonder if you'd feel the same way after reading it.
evaluate terms of service

Elja Trum schreef on sunday 10 July 2011 at 23:49

@Jim; I like your article and I don't think Google will really misuse the photos uploaded to their services. But according to their TOS they could use your photo for a world wide promotional campaign for their services without you ever seeing a penny for it.

@Pierrick; Dropbox did write a blogpost to explain what they want with their TOS. Guess it comes down to the same thing said by Jim in his blog.

Elja Trum schreef on wednesday 13 July 2011 at 10:30

@Buzzregog; As you could see in the post, I did actually add the parts Scott left out. It's still worth knowing for photographers.

Travis Smith wrote on thursday 14 July 2011 at 01:07

This is reiterating what was said in the FUD post Buzzregog pointed out, but the point of these terms is so that the Goog isn't vulnerable to being sued into oblivion simply because they've altered (EG: cropping) or copied (EG: presenting the photo to other people, which causes it to download to their PCs) on copyright violation grounds.

Basically every serious photo or image sharing website in existence has similar terms. I don't see the problem - if you're not wanting that content to be vulnerable to sharing via sites like these, then don't upload it in the first place.

jimgoldstein schreef on tuesday 19 July 2011 at 20:29

@Elja if you read the Terms of Service they explicitly state that the license is for syndication purposes only not advertising. Your evaluation that uploaded work could be used in a Google ad campaign is unfounded. Numerous articles, many by lawyers, have been published to date with none airing such a concern.

ConcertPhotosMagazine schreef on tuesday 29 May 2012 at 17:26

Try Mobypicture. They do not claim rights to users' content and they will post links on Facebook, Google+ (new and being improved), and to Flickr and Twitter. This way you can promote your photos on Facebook and Twitter without having to send each company your photos and the rights to sub-license your work. http://www.mobypicture.com - This is their whole section on rights of works uploaded:

Content Ownership
All rights of uploaded content by our users remain the property of our users and those rights can in no means be sold or used in a commercial way by Mobypicture or affiliated third party partners without consent from the user.
Share your insights
Please note:
Articles older than a week can only be commented on by registered users.
Do you want to leave your insights?
Register
for free.
Show all articles from News
Elja Trum
Photofacts; everything photography!
Would you like to be able to take better pictures? Photofacts writes about photography and on how to become a better photographer daily. From quick usefull tips to reviews and more...
More about Photofacts