Portrait with a dark background
friday 15 January 2016, 11:11 by Elja Trum | 2118 times read | 0 comments
Lately I have been seeing more and more portraits with a dark background. Understandable, because it looks pretty decent. Reason enough to try it myself. In this article you'll read how I created this portrait.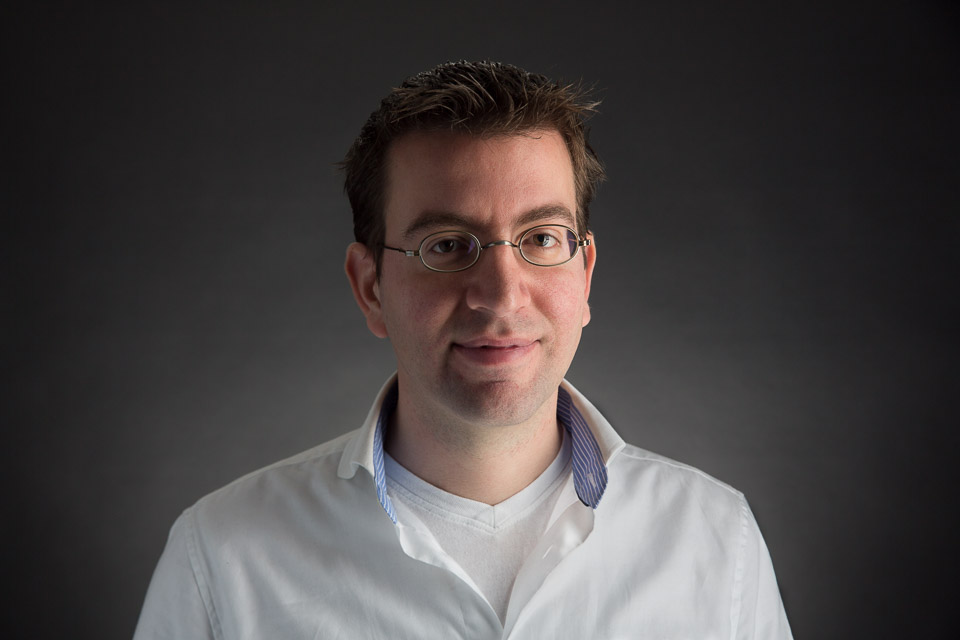 For this image I used a black paper roll as a background. You could even turn a white background to black if the difference in lighting between your background and your model is great enough. But a black background as a starting point makes things easier.

Because I didn't want a completely black background, but a gradient one, I aimed a flashlight at the background. This flash was positioned right behind the model. It was set to a low power.

I lite Michael using a strip softbox. This does not necessarily have to be a strip, but coincidently I had it ready and it does account for nicely aimed lighting. To prevent the left side from turning dark completely, I used a reflection screen on the left side.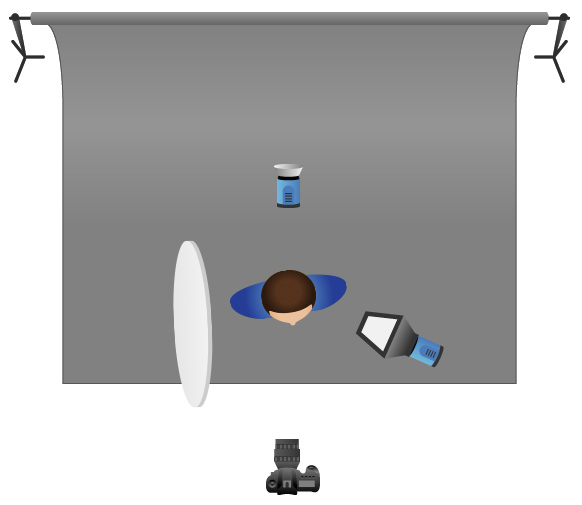 Editing
I only made minor adjustment to the photo afterwards. I fixed some unevenness in Michael's skin and I made his blouse a little darker on the right side. This is because it drew a little too much attention because the light of the strip was close to it.
By darkening the blouse on the right side a little it doesn't draw attention away from Michael's face.
There are no comments on this article.
Be the first to share your insights!
Share your insights
Please note:
Articles older than a week can only be commented on by registered users.
Do you want to leave your insights?
Register
for free.
Elja Trum
Photofacts; everything photography!
Would you like to be able to take better pictures? Photofacts writes about photography and on how to become a better photographer daily. From quick usefull tips to reviews and more...
More about Photofacts