Nikon's D5 and D500 announced
monday 11 January 2016, 17:17 by Iris van Liempt | 1876 times read | 0 comments
Last week, Nikon has announced two new cameras to be on the market later this year: the D5, a full frame camera, and its little brother, the D500, a crop camera.


Nikon D5
There had already been a pre-announcement, but now the official announcement is here with all its specifications. The new flagship, the Nikon D5, will be in stores in March and has a light sensitivity that goes as high as ISO 3.280.000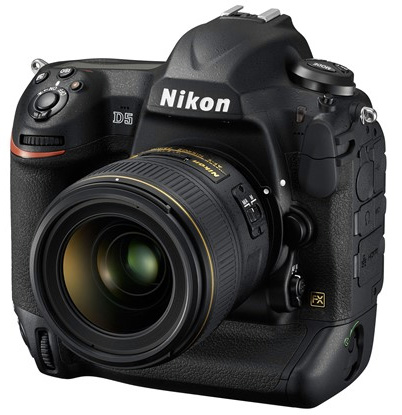 Nikon D5 specs
- 20.8 megapixel fullframe (FX) CMOS sensor
- Light sensitivity: 50 – 3.280.000 ISO
- 12 frames per second (14 without autofocus)
- 153 autofocus points
- 180.000 pixel RGB sensor
- 4K video
- 3.2 inch touchscreen
- Two XQD
or
two CF memory card slots
A major improvement seems to be the autofocus. This is completely renewed and the 153-points autofocus features 99 cross-type autofocus points. The RGB sensor has doubled in resolution.
All together this seems to account for an incredible autofocus with which the following of objects should be no problem at all, and it should be able to focus quite well in difficult lighting situations as well.
Of course reviews will have to prove whether or not this is true, but the specifications are impressive. And, of course, the Nikon D4 before wasn't bad at all in this area.

The suggested retail price is 7.109 euros (7.712 US dollars, 5.292 British pounds).


Nikon D500
Next to the Nikon D5, Nikon has also announced their D500. For many photographers this camera is much more within reach than Nikon's flagship. And it seems to be an impressive camera that's much like its older brother.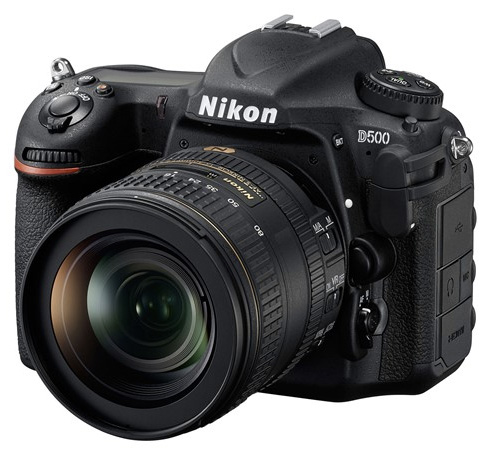 Nikon D500 specs
- 20.9 megapixel APS-C (DX) CMOS sensor
- Light sensitivity: 50 – 1.640.000 ISO
- 10 frames per second
- 4K video
- XQD and SD memory card slots
- 3.2 inch touchscreen (2.4 million pixels)
- WiFi and Bluetooth connectivity
With the same 153 autofocus points as the D5, an incredibly fast 10 fps (with a RAW buffer of 200 images) and the ability for 4K video, Nikon has presented yet another magnificent camera.
Because the autofocus system is developed for a full frame camera, a huge area of the D5 crop camera's image is covered by the autofocus sensors. The cross type autofocus points literally reach the edges of the image.
The light sensitivity of this camera is promising as well. The ISO range in its normal mode goes from 50 – 51.200, but with the extended settings you can even go to 50 on the low end and 1.640.000 on the high end.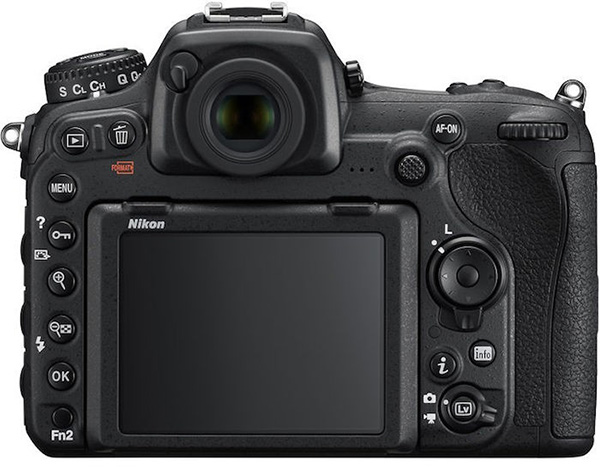 The suggested retail price for this camera is 2.299 euros (2.499 US dollars, 1.715 British pounds). Quite firm for a DX-camera, but you get something great in return. Just like the D5, the D500 is supposed to be in stores by March this year.
About the author
Iris started photography in 2012 and found a real passion in photography. She's attending the New York Institute of Photography and studies psychology.
There are no comments on this article.
Be the first to share your insights!
Share your insights
Please note:
Articles older than a week can only be commented on by registered users.
Do you want to leave your insights?
Register
for free.
Elja Trum
Photofacts; everything photography!
Would you like to be able to take better pictures? Photofacts writes about photography and on how to become a better photographer daily. From quick usefull tips to reviews and more...
More about Photofacts