The best lenses for wedding photography
friday 2 October 2015, 14:20 by Elja Trum | 2394 times read | 0 comments
When shooting a wedding, you want to make sure everything goes as planned. Your equipment may well be the basis of this. Make sure you have a minimum of two camera bodies with you and the right lenses to suit these bodies. In this article I will discuss my favorite lenses for shooting weddings.

Although you can shoot a wedding with an APS-C camera, personally I prefer a full-frame camera. With a crop camera, you can still use the lenses I will mention below. The only problem is that you might miss a little width in your images and you might want to add another lens to compensate.


24-70mm f/2.8
The 24-70mm f/2.8 is my workhorse. I own the Canon EF 24-70mm f/2.8 L II, but every brand offer comparable lightsensitive primelenses. In most cases you can shoot around 80 percent of your pictures effortlessly with this lens.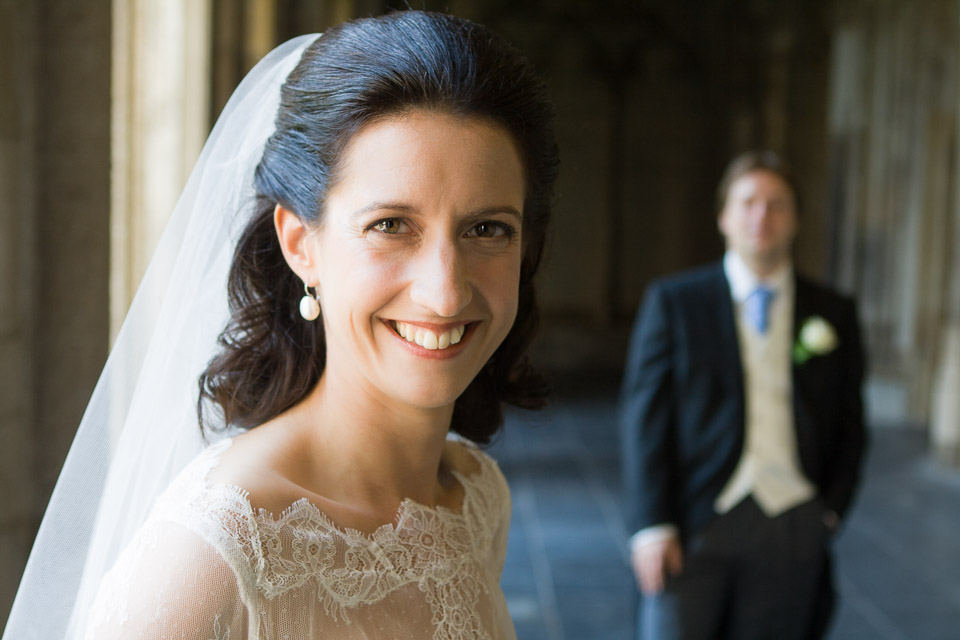 24-70mm f/2.8 – 1/60s, f/3.5, ISO 200 @ 56m
The 24-70mm f/2.8 offers a big enough diaphragm opening to create a shallow depth of field and to throw the background out of focus. With the range of focal length, you can take very different shots while not even having to change places.
The latter is especially helpful when you don't want to be distracting people by walking around during the wedding ceremony.
70-200mm f/2.8
A great addition to the 24-70mm is the 70-200mm f/2.8. Because of its light sensitivity (and, preferably, its image stabilization) you can still take great shots from a distance in dim light. This lens is also very suitable to take pictures of guests during a wedding reception, without interrupting them too much.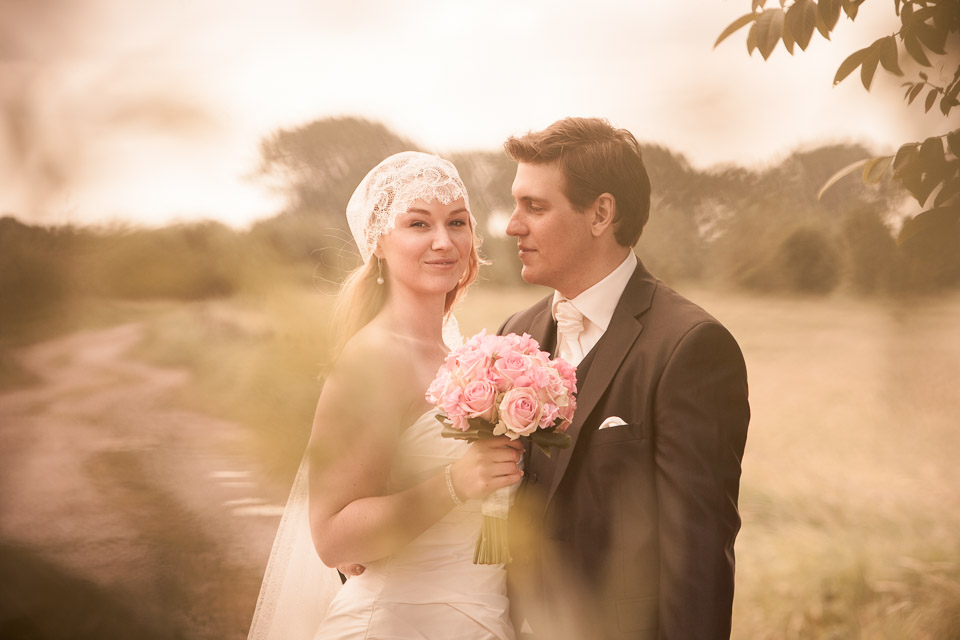 70-200mm f/2.8 – 1/200s, f/5.0, ISO 100 @ 165mm
This lens can also be used to produce nice portraits. It easily throws the background out of focus, making your subject pop out nicely.
100mm f/2.8 Macro
In my opinion, a macro lens is essential on a wedding. After all, taking a photo of the rings is all too common. The 100mm macro is perfect for the job.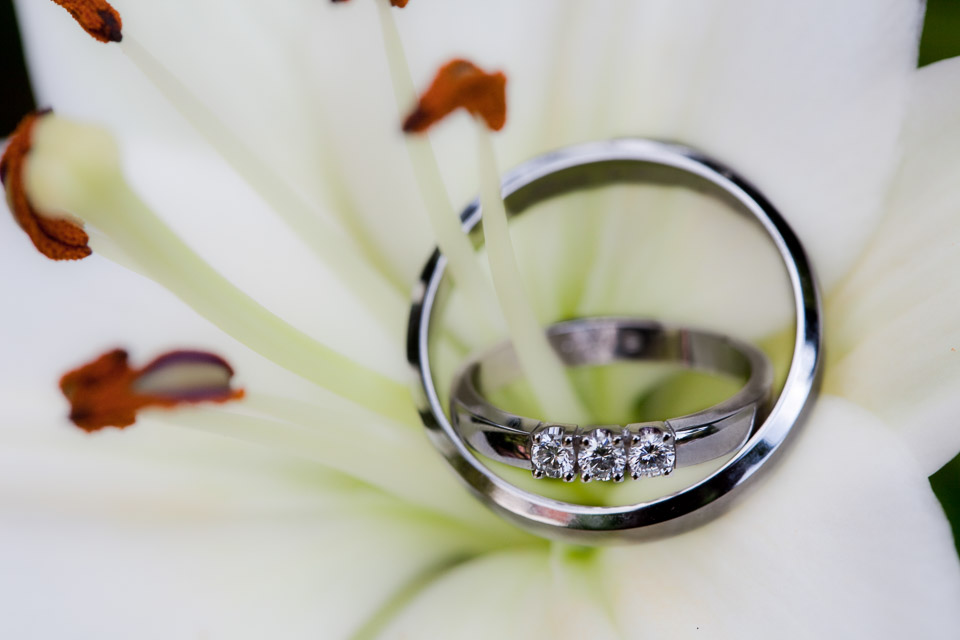 100mm f/2.8 – 1/200s, f/7.1, ISO 320 @ 100mm
Don't limit the use of this lens to just the picture of rings. The cake, flowers and other subtle details are perfect to capture with the macro lens. And this kind of lens is usually very suitable to capture some nice portraits.
I myself use the Canon EF 100mm f/2.8 L IS Macro and it suits me more than great.
35mm f/1.4
I believe using the three lenses I mentioned above is a perfect way to go. However, there are photographers who prefer working with lenses with a fixed focal length. That's why I'm adding two more lenses to the list.
The 35mm f/1.4 is a beautiful lens to capture the journalistic style that you will often find in wedding photography. This is because this lens can be used to make beautiful portraits in which surroundings still play a part. This enables you to tell a story and put your photos into context.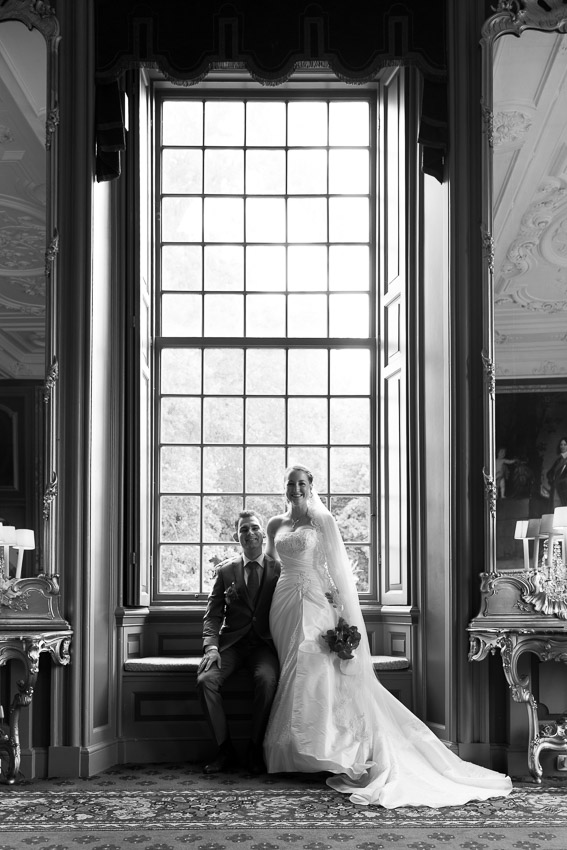 35mm f/1.4 – 1/50s, f/3.5, ISO 160 @ 35mm
Personally I use the Canon EF 35mm f/1.4 L, but of course other brands have great 35mm lenses as well. If you're a Canon user, you should definitely consider Sigma's Art lenses.
85mm f/1.2
The 85mm is a purebred portrait lens. The Canon EF 85mm f/1.2L that I use provides a magnificent creamy blurriness that only few lenses can match. Existing 85mm f/1.4 lenses are a fine alternative though, for those shooting with other brands.
85mm f/1.2 – 1/125s, f/3.5, ISO 200 @ 85mm
With the 85mm lens, you can play with the focus in your image, assuring that only the details you want to attract attention to will be in focus. Make sure you are used to shooting with this lens however, because it's easy to get too little depth of field in your images.
Your favorite?
These are my favorite lenses to use at weddings, but you might have a different preference. Share your favorite lens in a reaction and let us know why this lens suits you so well for shooting a wedding.
There are no comments on this article.
Be the first to share your insights!
Share your insights
Please note:
Articles older than a week can only be commented on by registered users.
Do you want to leave your insights?
Register
for free.
Elja Trum
Photofacts; everything photography!
Would you like to be able to take better pictures? Photofacts writes about photography and on how to become a better photographer daily. From quick usefull tips to reviews and more...
More about Photofacts