Lightroom: adding a vignette to your photo
friday 12 August 2011, 19:45 by Elja Trum | 5343 times read | 0 comments
When you have vignetting in your photo you'll see (slightly) darkened edges. Vignetting is normally caused by lens errors; not all areas are evenly lit. It is, however, also very useful as a tool to focus the attention of the viewer to the center of your photo. It's easy to add using Adobe Lightroom.


Adding vignetting
Select the photo you want to add vignetting to and bring it into the develop-module (shortcut: D). In the right panel you'll have to scroll down to the second last panel called 'Effects'. There you can choose different styles of vignetting but (in my opinion) there's only one good selection: 'Highlight priority'.
The vignetting tool was created originally to remove vignetting from a photo. To do this you can simply slide the 'amount'-slider to the right. This way you'll add brightness to the edges of your photo to remove any existing vignetting.
The vignetting tool can also be used to add vignetting. That is what we want to do here. Slide the 'amount'-slider to the left to darken the edges. You can also adjust the 'midpoint'-slider to strenghten the effect. Slide this slider (a bit) to the left also.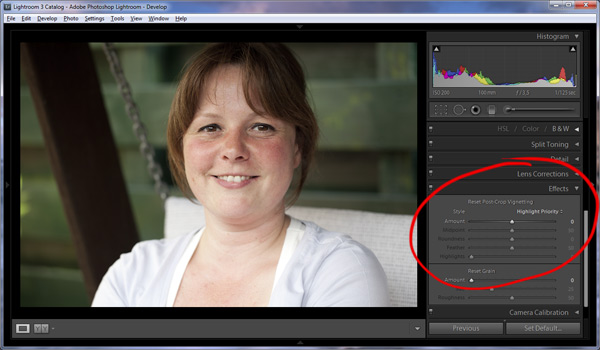 Complete control
The vignetting tool adds its vignette evenly on every corner of your image. You won't have complete control. There is another way to get a similar effect using the gradient tool (M). By adding multiple gradients you can create a vignette according your own wishes. Adjust the exposure of every gradient to about minus one or one and a half stop.
You can work from the corners, but just as easily from any location in your photo. If you like you can lower the saturation in the gradient filter too.
Result
Move your mouse over the photo below to see the original without the vignetting. As you can see the vignette draws your attention to the center of the image where your subject is. It will make the background less prominent. Be careful not to overdo the effect, if you make the vignette too dark the effect becomes too obvious.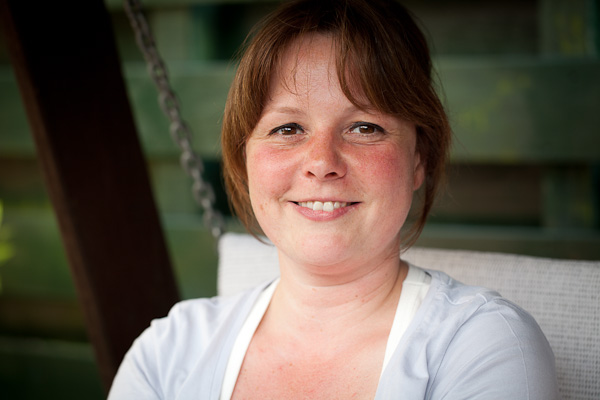 There are no comments on this article.
Be the first to share your insights!
Share your insights
Please note:
Articles older than a week can only be commented on by registered users.
Do you want to leave your insights?
Register
for free.
Elja Trum
Photofacts; everything photography!
Would you like to be able to take better pictures? Photofacts writes about photography and on how to become a better photographer daily. From quick usefull tips to reviews and more...
More about Photofacts